---
Welcome to Finishing Strong ~ a weekly link-up dedicated to families homeschooling middle & high school kids. Each Wednesday, moms just like you share their best tips, encouragement, advice, and more for teaching older kids at home.
I am delighted that families homeschooling middle and high school age students are coming together and finding inspiration in one another. That has been the goal of Finishing Strong since its inception. Thank you!!
Finishing Strong is hosted by me here at EvaVarga along with my friends – Heather from Blog She Wrote, Megan from Education Possible, and Heidi from Starts at Eight.
I know you will find the posts that have been shared with us inspiring! Grab a cup of tea, kick back, and take some time to check out the wonderful posts shared below. What are your favorites?
Girls in STEM
My daughter has been interested in engineering, sciences, and mathematics since she was just a wee little one. I thereby seek out opportunities and experiences to challenge and inspire her to pursue these areas as a possible career.
I've shared several tips and activities to encourage girls in STEM. Take a few minutes to browse the materials available here – Encouraging Girls in STEM – as well as learn more about upcoming events.
The annual Introduce a Girl to Engineering Day will be here before you know it (it's February 22nd) and events are being planned across the nation. In preparation for this annual celebration of Girls in STEM, there is an opportunity to take part in a webinar (Wednesday, November 8th at 12pm EST) to help make this the best Introduce a Girl to Engineering Day yet!
Sign up for the free webinar and you'll get ideas to help jumpstart your planning and:
• Learn about new resources and programs
• Hear two Girl Day Role Models share their experience
• Discover how you can make a difference in a girl's future
• Get Inspired!
• And more!
Finishing Strong
We hope you'll take some time to check out the amazing posts that have been shared with us. We are so thankful to all of our readers and contributors who help make Finishing Strong a key resource for everyone homeschooling through the middle & high school years.
The top posts shared last week
Below are a couple of the posts I most enjoyed from last week. The first post is the one that received the most clicks. You won't want to miss it!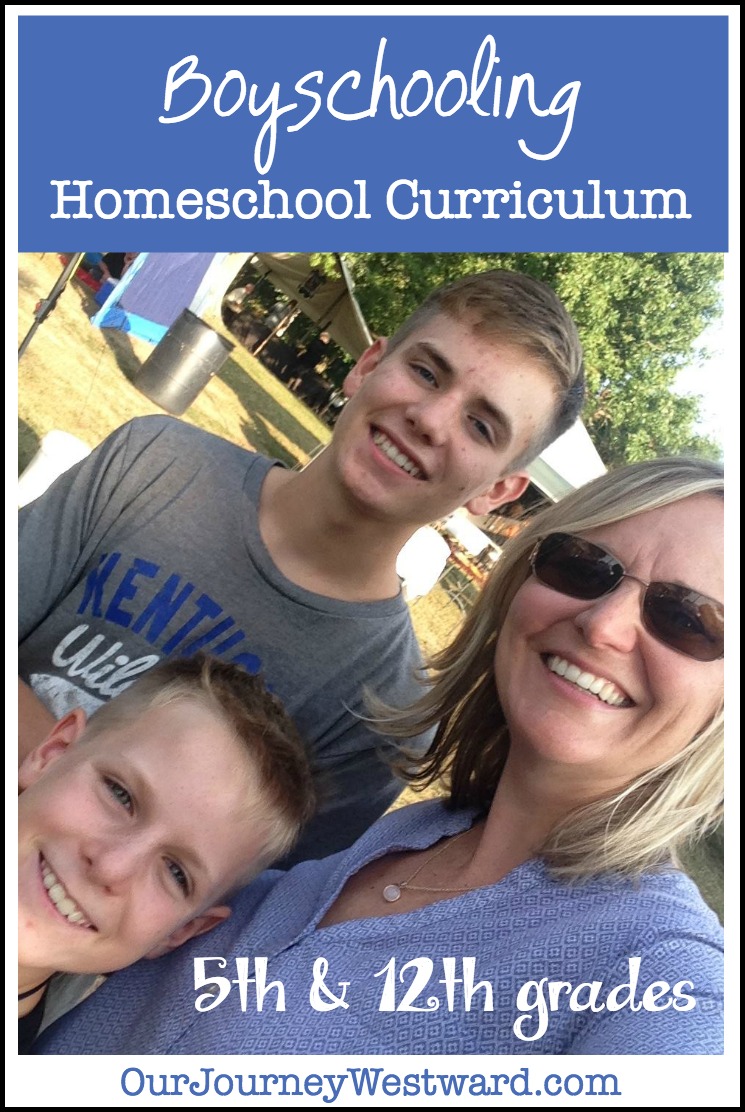 Boyschooling Homeschool Curriculum for 5th and 12th Grades (2017-18)
from Cindy at Our Journey Westward ~ Cindy coins the term, boyschooling … I love it! Hop over to learn more about the curriculum choices she has made for each of her two boys.
What Some Days in a Girl's Year 7 Look Like

from Carol at Journey and Destination ~ Carol provides us with a little peak into "a day in the life" of her daughter as they work through Ambleside Online Year 7.
Fall Nature Walk – Scavenger Hunt Lists & Resources
from Heidi at Starts at Eight ~ Nature study is near and dear to my heart. I really miss doing it with my kiddos and need to carve out more time in our week. Heidi shares a great list of resources and materials to implement nature study in your homeschool.
@ @ @
As always, thank you for helping us to make Finishing Strong a key resource for families who are homeschooling through the middle & high school years.
What are you going to share with us this week?
Guidelines:
Link up to 3 posts from your blog. Make sure you use the exact URL to the post, not to your home page. You can add any post related to homeschooling middle and high school students. Posts unrelated to that will be removed.
Please no advertising, individual Pinterest pins, Facebook, Twitter, or other link-up links!
Grab our button to add to your post after you link it up. Each week we will be choosing our favorite posts to highlight on all 4 sites. If you were featured, we would love for you to use the "I was featured" button.
The linky will go live on each co-host's blog each Wednesday at 6am EST, and will be live until Tuesday at 11:55 pm.
Please Share!

Add our button to your post.

Were You Featured?

Grab an "I was featured" button!
---