Welcome to Finishing Strong
Finishing Strong is a weekly link-up dedicated to families homeschooling middle & high school kids. Each Wednesday, moms just like you share their best tips, encouragement, advice, and more for teaching older kids at home.
I am delighted that families homeschooling middle and high school age students are coming together and finding inspiration in one another. That's has been the goal of Finishing Strong since its inception. Thank you!!
Finishing Strong is hosted by me here at EvaVarga along with my friends – Heather from Blog She Wrote, Megan and Susan from Education Possible, and Heidi from Starts at Eight.
Benefits of Service Learning
Service learning projects combine learning goals and community service in ways that can enhance both student growth and the common good. Service learning can help your students become better learners, classmates, and citizens, and can help them make a valuable contribution to their communities.
My children and I began volunteering together in the spring of 2006 when my daughter was 3 ½ years old and my son was 15 months.  We volunteered as Living History Interpreters – take a peak at their 1880s historical costumes.
Finishing Strong
We hope you'll take some time to check out the amazing posts that have been shared with us. We are so thankful to all of our readers and contributors who help make Finishing Strong a key resource for everyone homeschooling through the middle & high school years.
Below are some of the posts I enjoyed from last week, as well as the one that received the most clicks (in the #1 spot). Did I choose one of your favorites?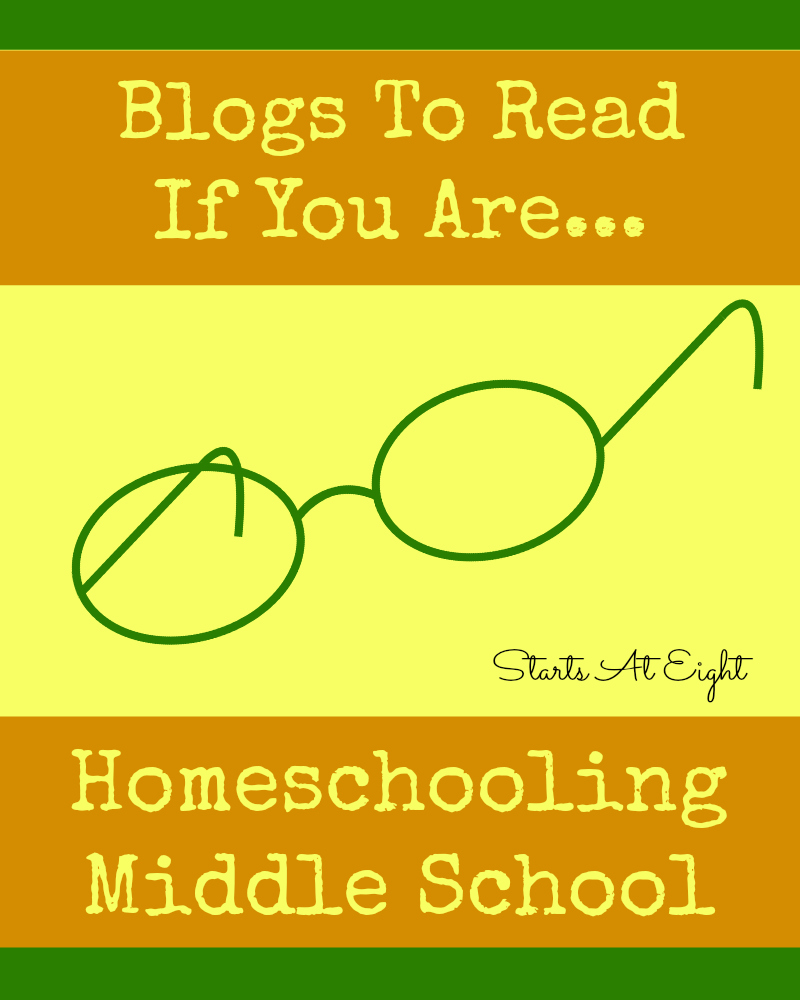 Blogs to Read If You Are Homeschooling Middle School 
from Starts at Eight – A fabulous list of homeschooling blogs specifically focused on the middle school or tween years.
50 Ideas for Volunteering as a Homeschool Family
from BookShark – Volunteering is a key part of our family's mission. There are so many possibilities, sometimes it is hard to know where to begin. "Start by finding your family's main interest; then seek out service opportunities to complement those strengths."
Building Up Our Teens: Resources for Speech & Debate
from BJ's Homeschool – Leadership skills begin when teens are in high school. Betsy provides a peak into their homeschooling years and suggests ideas for teaching speech and debate.
@ @ @
As always, thank you for helping us to make Finishing Strong a key resource for families who are homeschooling through the middle & high school years.
What are you going to share with us this week?
Guidelines:
Link up to 3 posts from your blog. Make sure you use the exact URL to the post, not to your home page. You can add any post related to homeschooling middle and high school students. Posts unrelated to that will be removed.
Please no advertising, individual Pinterest pins, Facebook, Twitter, or other link-up links!
Grab our button to add to your post after you link it up. Each week we will be choosing our favorite posts to highlight on all 4 sites. If you were featured, we would love for you to use the "I was featured" button.
The linky will go live on each co-host's blog each Wednesday at 6am EST, and will be live until Tuesday at 11:55 pm.
Please Share!

Add our button to your post.

Were You Featured?

Grab an "I was featured" button!