Welcome to Finishing Strong ~ a weekly link-up dedicated to families homeschooling middle & high school kids. Each Wednesday, moms just like you share their best tips, encouragement, advice, and more for teaching older kids at home.
Finishing Strong is hosted by me here at EvaVarga along with my friends – Heather from Blog She Wrote, Megan and Susan from Education Possible, and Heidi from Starts at Eight.
I know you will find the posts that have been shared with us inspiring! Grab a cup of tea, kick back, and take some time to check out the wonderful posts shared below. What are your favorites?
---
This past month has been busier than usual for me as I have been substitute teaching quite frequently and my kiddos had a swim meet this past weekend. To top it off, I came down with acute bronchitis and just haven't felt myself.
My saving grace has been our online homeschool planner from Homeschool Planet. I had done a significant amount of planning over the holidays and was able to rest easy knowing that my kids knew exactly what lessons I expected them to complete when I was working.
I love the weekly and/or daily digest emails that are sent to everyone in the family. My kids can refer to the digest email or log into the online planner to see what tasks they need to complete each week. It is flexible and keeps us focused on what needs to get done.
Finishing Strong Favorites
Each week, the post shared that received the most clicks is featured on all four host blogs. Here's the most popular post from last week:

Creating a Themed Literature Unit for Middle School by Tonia at The Sunny Patch
When choosing posts to highlight, I look for posts that are inspiring to me as a homeschool mom with two kids in middle school. My oldest is currently in eighth grade so posts that provide insight into preparation for high school are also of interest to me.
Here are three posts I enjoyed reading last week. I've annotated each to give you a peak into what I liked about each of the three I selected.

Resources for Putting the Technology in STEM by Heather at  Blog She Wrote :: My son is just beginning to discover a love of technology, specifically Minecraft. Heather's post pulls together an impressive collection of resources for integrating technology into our homeschool curriculum.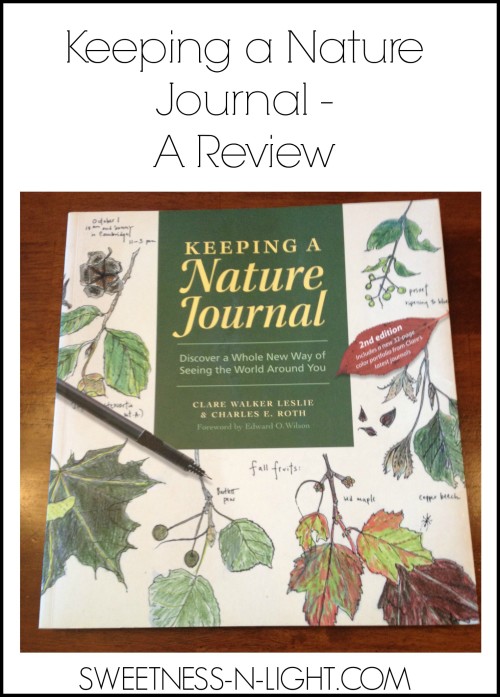 Keeping a Nature Journal: A Review by Meredith at The Curriculum Choice :: Nature study has always been a major part of our curriculum. If you are not already familiar with the book, Keeping a Nature Journal by Claire Walker Leslie, you won't want to miss Meredith's review. She provides tips and suggestions for using this resource in your homeschool.

The 2016 Reading Adventure for Middle School by Megan at Education Possible :: I have been struggling to get my daughter to read anything other than fantasy novels and purging on Japanese manga (graphic novels). Megan provides a great way to inspire her to branch out of her comfort zone. I look forward to challenging her every month with this great printable.
Thank you for helping us to make Finishing Strong a key resource for families who are homeschooling through the middle & high school years.
What are you going to share with us this week?
Guidelines:
Link up to 3 posts from your blog. Make sure you use the exact URL to the post, not to your home page. You can add any post related to homeschooling middle and high school students. Posts unrelated to that will be removed.
Please no advertising, individual Pinterest pins, Facebook, Twitter, or other link-up links!
Grab our button to add to your post after you link it up. Each week we will be choosing our favorite posts to highlight on all 4 sites. If you were featured, we would love for you to use the "I was featured" button.
The linky will go live on each co-host's blog each Wednesday at 6am EST, and will be live until Tuesday at 11:55 pm.
Please Share!

Add our button to your post.

Were You Featured?

Grab an "I was featured" button!
Bloggers, by linking up, you may be featured on our co-hosts' social media pages or our Pinterest board. We may even select you to be featured in a future post!
We love people who SHARE WITH US!