Welcome to Finishing Strong ~ a weekly link-up dedicated to families homeschooling middle & high school kids. Each Wednesday, moms just like you share their best tips, encouragement, advice, and more for teaching older kids at home.
I am delighted that families homeschooling middle and high school age students are coming together and finding inspiration in one another. That's has been the goal of Finishing Strong since its inception. Thank you!!
Finishing Strong is hosted by me here at EvaVarga along with my friends – Heather from Blog She Wrote, Megan and Susan from Education Possible, and Heidi from Starts at Eight.
Everyone's homeschool journey is different. Seasoned homeschoolers often caution new homeschool families to not compare themselves to others. This is easier said than done, I know. I have been homeschooling for 10 years and I still catch myself thinking, "Oh, if only I had done that with my kids." or  "I wish I were more like … "
Finishing Strong is designed to inspire and motivate. Just as we counsel our children to celebrate their individual strengths while working to improve in areas where they struggle, we as adults should relish our individuality while also learning from one another.

Before I highlight the posts that I most enjoyed, I wanted to share with you a post I wrote earlier this week that provides a peak into what we do and how we do it. Our Relaxed Homeschool reflects on our elementary school years and how our early experiences helped to create the atmosphere we enjoy in homeschool today.
I know you will find the posts that have been shared with us inspiring. Grab a cup of tea, kick back, and take some time to check out the wonderful posts shared below. What are your favorites?
---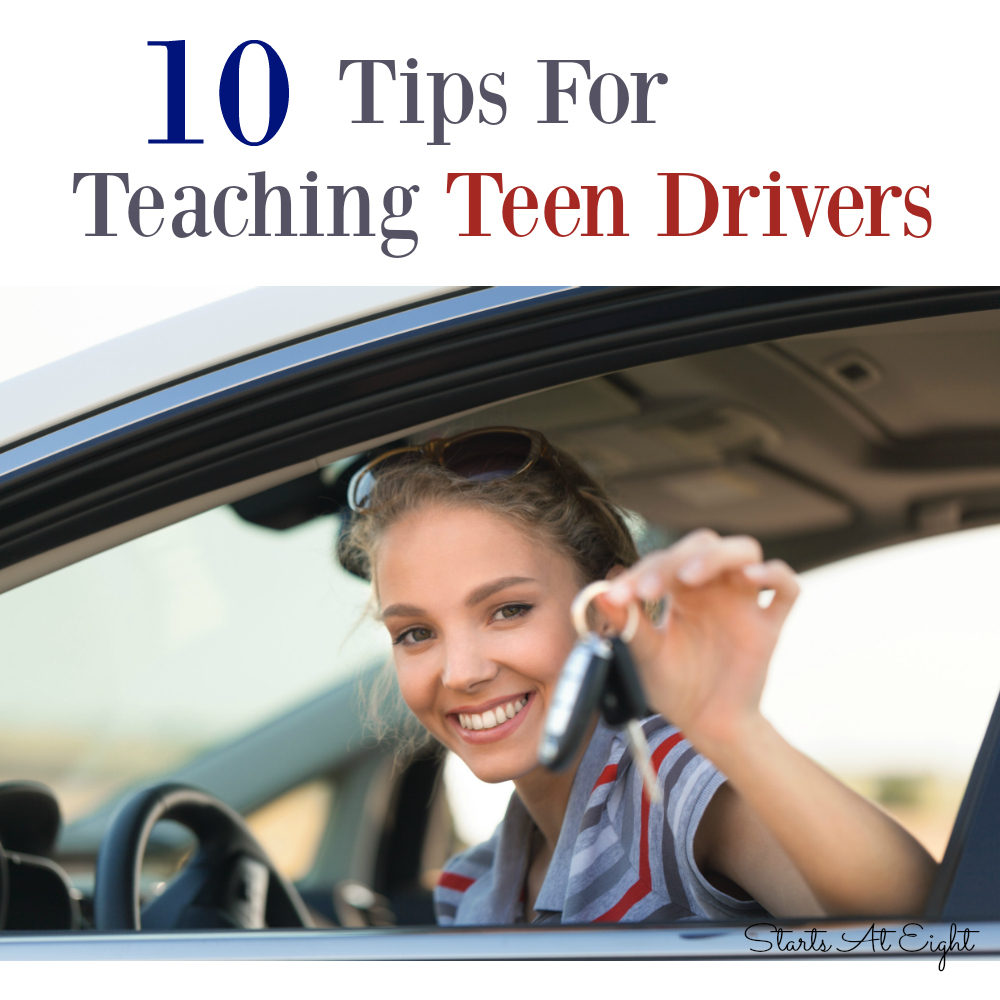 My oldest will be turning 14 in the fall. I thereby have a few years yet before she even considers driving yet I love the tips that Heidi outlines in her post, 10 Tips for Teaching Teen Drivers. This is one post I know I will come back to again and again.
Foreign language has always been a major focus of our homeschool. Jennifer's post, Homeschool Foreign Language, provides a quick review of several language resources. We are eager to learn more about the Greek materials she suggested.
"Exploring the history of the United States can easily be much more than just reading dry text books and memorizing a bunch of dates from the past!" exclaims Susan. I couldn't agree more. Her list of 100+ American History Lessons and Activities for Homeschoolers is excellent. We'll be focusing on American History this fall – this list is perfect.
@ @ @
As always, thank you for helping us to make Finishing Strong a key resource for families who are homeschooling through the middle & high school years.
What are you going to share with us this week?
Guidelines:
Link up to 3 posts from your blog. Make sure you use the exact URL to the post, not to your home page. You can add any post related to homeschooling middle and high school students. Posts unrelated to that will be removed.
Please no advertising, individual Pinterest pins, Facebook, Twitter, or other link-up links!
Grab our button to add to your post after you link it up. Each week we will be choosing our favorite posts to highlight on all 4 sites. If you were featured, we would love for you to use the "I was featured" button.
The linky will go live on each co-host's blog each Wednesday at 6am EST, and will be live until Tuesday at 11:55 pm.
Please Share!

Add our button to your post.

Were You Featured?

Grab an "I was featured" button!