This past week I have been walking down memory lane as I have worked to complete several projects: 1) compiling a photo book to commemorate our favorite moments from this past year, and 2) writing a series of blog posts highlighting our trip to Greece the previous year (I've shared the link to one in the linkup below).
While I have been immersed in our own past experiences, my kiddos have been engaged in finishing up their research for our annual living history presentations as part of National History Day. A couple years ago they have selected Arnold Mærsk Mc-Kinney Møller and Irena Sendler (as pictured above). This year they have chosen Glenn Curtiss and another WW2 heroine.
---
Welcome to Finishing Strong ~ a weekly link-up dedicated to families homeschooling middle & high school kids. Each Wednesday, moms just like you share their best tips, encouragement, advice, and more for teaching older kids at home. I am delighted that families homeschooling middle and high school age students are coming together and finding inspiration in one another.
Finishing Strong is hosted by me here at EvaVarga along with my friends – Heather from Blog She Wrote, Megan and Susan from Education Possible, and Heidi from Starts at Eight.
---
The post with the most clicks last week was Heather's How to Make a Four Year Homeschool High School Plan posted at Blog She Wrote. My daughter has just begun high school and we have thereby spent a lot of time talking about her goals.
We have also collaborated with advisors at the local community college to help outline the big picture. I like how Heather reminds us to "remember that each day and year comes one at a time. You want to have an overall guide, but the goals in that guide will be met one day and one year at a time."
I shared a similar post recently, High School Forecasting which looks at how we coordinated dual enrollment courses, CLEP exams, and extracurricular schedules.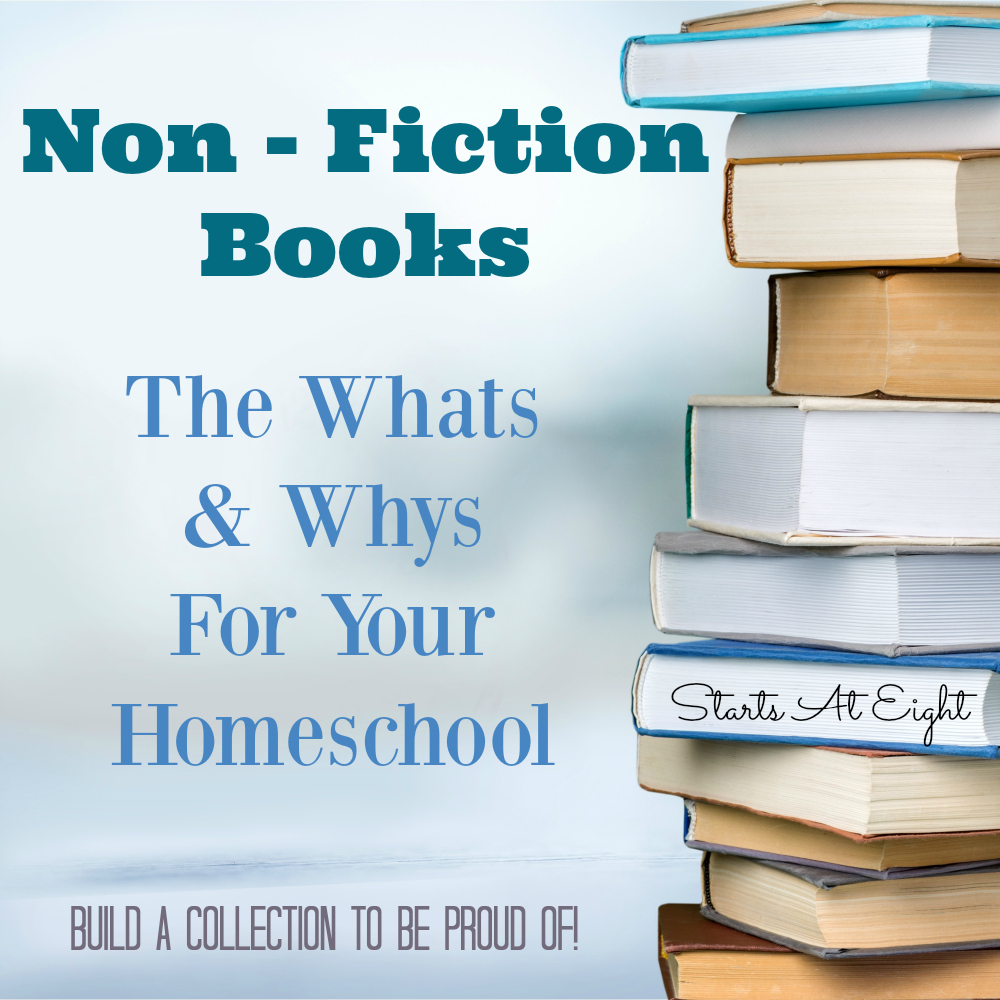 I enjoyed Heidi's Non-Fiction Books: The Whats and Whys for Your Homeschool posted at Starts at Eight. She not only provides tips for selecting books to purchase for your own family library, but also highlights many of her family's favorites. Additionally, she links to a previous post describing how to organize your book shelves.
Scientists at Work: Activities and Books to Promote Science Literacy provides a list of several great books geared for middle school students.
We have always loved nature study. Nature journaling is a great way of keeping memories and learning in a fun way. Michelle's post, Why We Keep Nature Notebooks, helped remind me why nature journaling was so much a part of our curriculum early on.
In our homeschool, Anna Botsford Comstock has been our nature study guide. Through her wisdom we have enjoyed many memorable experiences on nature outings. One of our favorite studies was looking at Our Native Maple Trees.
As my kiddos have gotten older – they have also begun to want things that are a little out of our budget. Heather's post, Should My Homeschooled Teen Get a Part Time Job, outlines the benefits and challenges of teens working outside the home. "A job isn't right for every teen and not every job is right for every teen."
In most states, youth must be at least 15 years old to get a job. What if my child wants to earn money and isn't old enough? Teaching Our Teens About Money: Earning Commissions looks at alternative ways youth can begin earning their own money.
@ @ @
As always, thank you for helping us to make Finishing Strong a key resource for families who are homeschooling through the middle & high school years.
What are you going to share with us this week?
Guidelines:
Link up to 3 posts from your blog. Make sure you use the exact URL to the post, not to your home page. You can add any post related to homeschooling middle and high school students. Posts unrelated to that will be removed.
Please no advertising, individual Pinterest pins, Facebook, Twitter, or other link-up links!
Grab our button to add to your post after you link it up. Each week we will be choosing our favorite posts to highlight on all 4 sites. If you were featured, we would love for you to use the "I was featured" button.
The linky will go live on each co-host's blog each Wednesday at 6am EST, and will be live until Tuesday at 11:55 pm.
Please Share!

Add our button to your post.

Were You Featured?

Grab an "I was featured" button!