---
For many families across the country, these past few months have been a struggle. I know keeping kids engaged and learning is not always easy.
Now that summer is here, I find kids are burned out on online worksheets. Fortunately, summer science can be more than hands-on. Grab a dip net and lead the kids on a fully immersive science adventure!
Here are a dozen or more ideas you can use with your middle level science students stay active and engaged in enrichment activities all through summer.
Community Science Opportunities
Three-fourths of the world's flowering plants and about 35 percent of the world's food crops depend on animal pollinators to reproduce. Some scientists estimate that one out of every three bites of food we eat exists because of animal pollinators like bees, butterflies and moths, birds and bats, and other insects.
Sadly, the number of pollinators is in decline. Other environmental factors are limiting the range of meadows and wildflower habitats, each of which have begun to show signs of succession.
Restoring native landscapes play a critical role in our ecosystem. Native plants provide shelter and food for pollinators, require less watering and maintenance, and add lasting color to any garden.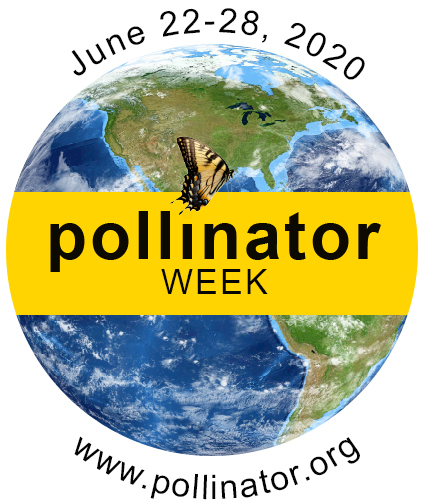 If you are concerned about saving bees, butterflies and other pollinators, #beecounted by helping the National Pollinator Garden Network reach one million bee-friendly gardens by National Pollinator Week.
The word citizen was originally included in the term citizen science to distinguish amateur data collectors from professional scientists. Today, it is important that we recognize that the term has become limiting in some contexts. As a part of my commitment to equity, diversity, and inclusion, I have transitioned from using the term "citizen science" to the more inclusive term "community science."
The ninth annual National Moth Week, July 18-26, invites novice and experienced "moth-ers," alike, to observe these fascinating creatures in their own backyards and contribute to our scientific knowledge as part of one of the world's largest community science projects.
Find more community science projects and opportunities here.
Hands-on Summer Science
Take a walk outside or along a nearby trail and observe the natural surroundings. Encourage your budding naturalists to start a nature journal.
Consider journaling activities in the classroom or allow them to develop their skills independently.
Have students build something out of recycled materials. Ideas could include a Rube Goldberg contraption, a skyscraper, or a bottle cap mural project.
Have students create a photo journal to document the trees, flowers, or common insects in your area.
Join Ms. Frizzle and her students on The Magic School Bus each month in exploring one of twelve different science topics through hands-on experiments with The Magic School Bus Science Club from The Young Scientists Club.
Practice your navigational skills using only a compass with orienteering! Set up a course in the neighborhood park and invite a few friends.
Virtual Field Trips & Movies
Summer is the perfect time for field trips. There are many benefits of local museums and science centers. Unfortunately, COVID19 restrictions have closed many popular museums and visitor centers.
Don't worry! Many locations around the world offer ways to visit and explore their exhibits virtually. There are many movies to choose from to inspire further explorations of STEAM concepts. I will share my favorites soon.
---
What STEAM activities do you and your children enjoy in the summer months? Leave a comment below and share your ideas. 🙂
---